October 19, 2021
Lane and VTS join forces to redefine the future of tenant experience
We are thrilled to share that Lane has entered into an agreement to be acquired by VTS, the commercial real estate industry's leading leasing, marketing, asset management, and tenant experience platform. Lane has built a world-class team and no-code platform that brings a modern experience to international real estate portfolios, flex spaces, and offices. Joining VTS is an important milestone that will accelerate Lane's vision to transform brick-and-mortar offices into thriving, connected ecosystems. This vision has never been more important and, together, VTS and Lane will have the largest team and most comprehensive platform to help landlords and tenants return to the office.
We led Lane's seed round in 2018 with conviction that the future of the office would be a connected ecosystem, with technology enabling every aspect of the workplace experience. Since then, Lane has built a market leading platform and grown exponentially. From a team of four based in Toronto, Lane is now over 100 strong, present in 22 cities across 8 countries, and powers the tenant experience for top global landlords, including Brookfield, Oxford, Hines, Dream, and Nuveen.
VTS was launched in New York City in 2012 with the mission of becoming the number one commercial real estate operating system globally. Today, their leasing and asset management platform has become an industry standard used by over 45,000 professionals at leaders such as Blackstone, Brookfield Properties, Hines, Oxford Properties, JLL, and CBRE. VTS's technology is used in over 12 billion square feet, including 60% of all Class A office space in the US. They have expanded its platform beyond leasing to include marketing, data, and most recently, tenant experience. VTS acquired Rise's tenant engagement platform in early 2021 with the belief that tenant experience is a critical capability for enterprises to bring their teams back into the office, as well as for landlords to retain and attract tenants in a competitive market.
Lane and VTS share many of the same customers. By joining forces, the two platforms will accelerate their growth and create a unified platform for customers to unlock the full potential of their portfolios. VTS has the largest first-party data source in the industry, which provides landlords with real-time insights and analytics to help them make faster and more informed decisions. Lane's platform will bring new data, functionality, and expertise to the VTS Rise offering.
This acquisition comes at a time when the way we interact with each other and our buildings has fundamentally changed. From touchless entry to desk booking and visitor management, people expect more from their workplace than ever before. Thanks to Lane's seamless digital technology, the way tenants and landlords connect with one another is being revolutionized. By integrating that with the leasing and market data of VTS, customers will have a comprehensive platform that is unmatched.
Congratulations to Clint, Kofi, Rhea and the entire Lane and VTS teams. This is one step in the journey, and we are excited to see the powerful impact that you will continue to have on the real estate industry and the future of work.
More articles
View all articles
VendorPM is a marketplace that is creating visibility and bringing greater control to property managers and vendors for their everyday operations. For property managers, centralizing and organizing vendors broadens the range of choices, decreases friction, and reduces risk while screening or bidding on these opportunities. For vendors, the platform provides a fulsome toolset to advertise, win, and manage new or recurring business.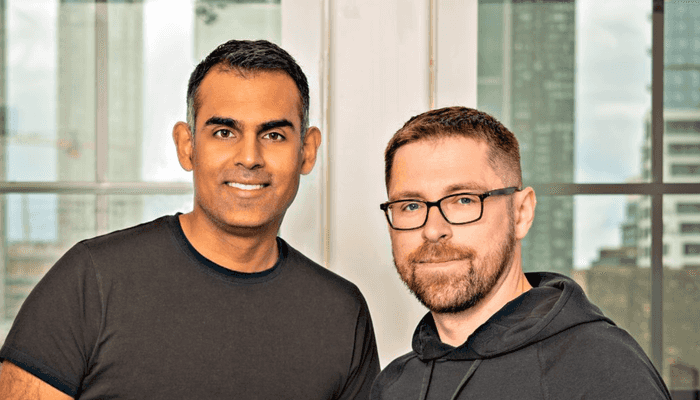 In 2020, Altrio launched their platform, Origin, to help investment teams make more efficient and informed decisions on deals. The platform automates the time-consuming process of extracting data from OMs, overlays market comparables and proprietary data, and organizes investment pipelines. Teams can screen deals faster, collaborate in real-time, and use a more data-driven approach when investing.
Alate is excited to announce that we are doubling down on our investment in Silofit, participating in their US$10.25MM Series A, alongside Whitecap Venture Partners and Courtside Ventures.