August 31, 2021
Our investment in Silofit
Based in Montreal, Silofit transforms small commercial spaces into high-end, private micro-gyms ("Silos"), that are used by fitness trainers, their clients and individual gym-goers. When we first met Wilfred and his team in 2019, we were quickly aligned with the problem that they were solving: people and professionals want more flexibility than the traditional gym model, premium experiences, and convenience when it comes to achieving their own, or their clients' wellness goals. At the same time, the element of having the right space and equipment to do so was also being met.
At Alate, we see real estate as more than just physical buildings. There is a huge opportunity to rethink the spaces in buildings, bringing our everyday amenities closer to home (or the office). Technology is the key to making this happen. Tenants have increasingly become more like retail consumers, and we've seen massive shifts towards the integration of where we live, work, and play. This includes fitness offerings and programming. By repurposing underutilized spaces in office, retail, and multifamily properties, the team at Silofit is merging the digital with the physical. They have created a tech-enabled real estate solution that benefits both landlords and end consumers.
We made our first investment in Silofit in 2020, with strong conviction that the fitness industry was undergoing dramatic shifts. The traditional brick-and-mortar gym model is facing greater competition than ever before. On the user side, digital experiences like Peloton, Daily Burn, and Nike Training Club are being substituted for gym memberships. Specialized fitness classes, such as Barry's, SoulCycle, and Studio Lagree have grown in popularity. With demand for choices, more personalized subscription models like Class Pass now allow for a la carte workouts. Advances in technology have made it incredibly easy to access these options, as well as track personal health statistics more accurately. On the trainer and fitness professional side, social media has become a platform to sell products and gain new clients, with many influencers building loyal followings and leaving gyms to start their own businesses. Then, enter a global pandemic where social distancing forced many gyms to shut their doors.
Thinking about these factors, we now have a myriad of tailwinds that are shaking up the way we approach working out. COVID-19 has only accelerated the evolution of the industry and forced the adoption curve to move much faster. Looking at the numbers it's very clear: Peloton's revenue increased 100% year over year, Alo Moves saw a 300% increase in their engagement, and Strava also had double-digit growth. However, over a year after these trends collided, people have recognized that working out at home is often not the same as being in a dedicated space with the right equipment and motivation. So, is going back to the traditional gym or buying a digital subscription really the best option? Finding a place that meets our entire list of needs can be challenging.
Silofit is solving this problem. In 2020, while the world slowed down and was faced with resounding uncertainty, the team maintained their momentum. They have proven their ability to execute on their vision, growing to 20 Silos across Toronto and Montreal, over 12,000 users, and 3,000 active trainers on the Silofit app. Silofit is especially well-positioned coming out of the pandemic, as their studios are 100% private, providing a safe environment for its users to workout.
Today, we're excited to announce that we are doubling down on our investment in Silofit, participating in their US$10.25MM Series A, alongside Whitecap Venture Partners and Courtside Ventures.
With this most recent round of funding, Silofit will be raising the bar even further. The team plans to launch 50 new Silos across five US cities, starting with Miami and Chicago. They will continue to enrich their platform, developing a fitness marketplace and further building out the Silofit Pro offering. The fitness marketplace will enable gym-goers to use the Silofit app to connect with a trainer at the same time as reserving a Silo or purchasing a workout program. The Silofit Pro platform creates a seamless experience for fitness professionals to manage and grow their own business; create business profiles, acquire new customers, manage their schedules, and bring exercise and nutrition plans to market. Silofit's vision is shared by a strong and growing team. In the next year, they expect to hire over 25 people, in addition to building out their US headquarters in Miami.
At Alate, we look forward to supporting Silofit on the next phase of their journey as they launch into new markets, create more exceptional tools for trainers and fitness professionals, and continue to revolutionize the way our built spaces can be changed for the better.
More articles
View all articles
VendorPM is a marketplace that is creating visibility and bringing greater control to property managers and vendors for their everyday operations. For property managers, centralizing and organizing vendors broadens the range of choices, decreases friction, and reduces risk while screening or bidding on these opportunities. For vendors, the platform provides a fulsome toolset to advertise, win, and manage new or recurring business.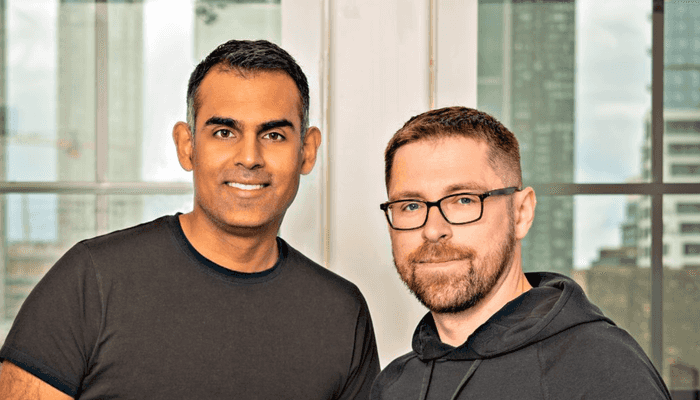 In 2020, Altrio launched their platform, Origin, to help investment teams make more efficient and informed decisions on deals. The platform automates the time-consuming process of extracting data from OMs, overlays market comparables and proprietary data, and organizes investment pipelines. Teams can screen deals faster, collaborate in real-time, and use a more data-driven approach when investing.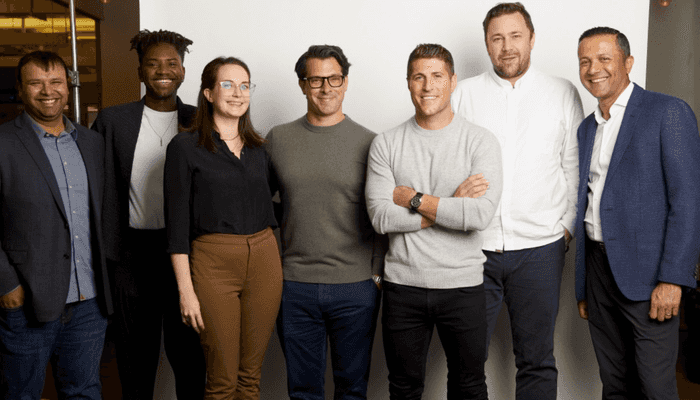 We are thrilled to share that Lane has entered into an agreement to be acquired by VTS, the commercial real estate industry's leading leasing, marketing, asset management, and tenant experience platform.